Professionals, handymen and home hobbyists will all find the  OZ-Vice by Bench Pro an invaluable addition to their tool collection. Twin toggle clamps hold the workbench vise in place, allowing it to be mounted in most environments including places you usually wouldn't be able to practically take (and use) a conventional bench vice, like on a boat, camping or on a work-site. The bench vice is also ideal for professional workshops and hobby use. Capable of clamping large panels, joining multiple pieces and jobs you would use a conventional bench vice for.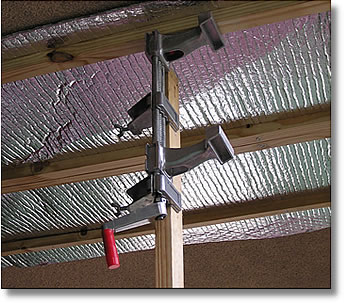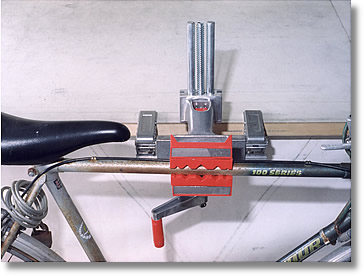 The moveable jaw of the workbench vise has a quick release button for rapidly adjusting the span between the jaws to suit the material being clamped. The retaining clamps that affix the bench vice to a stable surface can also be rapidly released for changing the location of the entire bench vice or removed from the vice and used for holding tubing and smaller diameters of pipe.
In combination with the bundled Auxiliary Mounting Plate, the OZ-Vice  can rotate horizontally and and vertically to suit your work. The supplied turning centres quickly attach to the workbench vice for working with items that require cylindrical movement; the item can be locked in position by tightening the vice to restrict spindle movement.
The OZ-Vice  is a multi-purpose portable clamping system suited to a wide variety of jobs and mounting locations. A perfect workbench vice or hobby vice, with its quick release toggle clamp on the moveable vice jaw, auxiliary mounting plate and assorted jaw covers, adjusting the bench vice to suit a wide range of uses and different materials including large panels is quick and simple.