Bench Vice Pipe Clamp Jaw Covers
Each  OZ-Vice, by Bench Pro comes bundled with specialised pipe clamp jaw covers for holding tube, pipe and other cylindrical materials. Once the material is located in the tube-clamps/pipe-clamps the material can be rotated (end over end) to gain the best working position before the bench vice jaws are fully tightened. The pipe clamp jaw covers are suitable for clamping solid objects and delicate objects.
While the OZ-Vice  will not replace an industrial pipe vice it will easily suffice for smaller diameters of pipe that require threading; and other jobs that apply significant rotational pressure to the materials in the bench vice. The bench vice can be mounted to a saw horse, trestle, ladder, workbench, length of 4"x2" timber or any other suitable stable object; at a work site, camping, travelling or around the home. Portability and rapid adjustment are just some of the strengths of this product.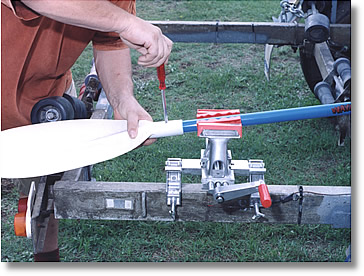 Bench Vice Pipe Clamp Jaw Covers
All up the OZ-Vice with the pipe  jaw covers makes a very useful addition to any toolkit. Suitable for setting up on location (portable) or in a dedicated work environment, with the bench vice and pipe jaw covers, repairs to common household items like brooms, rakes and other gardening and maintenance equipment become a trivial task. Repairs and maintenance to boat equipment is easy since the OZ-Vice can be mounted to most boat trailers and even on the boat itself without drilling or permanent changes to the vice or surface thanks to the quick release toggle clamps that hold the vice in place. The toggle mounting clamps can also double as tube clamps, pipe clamps or dowel clamps when removed from the vice body.
Among the many bench vice tools available today, OZ-Vice is one of the best fully portable universal vice and clamping systems on the market. Used by thousands of happy customers each day, it has withstood the test of time and the work of many.