About OZ-Vice by Bench Pro
OZ-Vice by Bench Pro is a long established Australian business providing personalised service and support for its products. To date over 60,000 Bench Pro bench vices have been purchased in Australia alone. The success of Bench Pro  is due to the high quality of the product and excellent after sales support.
The bench vice can adjust to suit most jobs, large and small; simple and complex.
OZ-Vice by Bench Pro is a universal bench vice and clamping tool, capable of being configured as a Standard vise, Flush mounted vice and an Offset vice. It can also operate as a sash clamp, a lighweight jacking device, a flooring dog, a pipe clamp, "G" clamp and panel clamp. With a wide range of attachments to suit most general working applications, the OZ-Vice bench vice and clamping system is a complementary addition to a toolset. The unit also has the advantage of being fully portable and setup can be done rapidly without the need for spanners or additional tools. Visit the 
Bench Pro  product page
 for more information.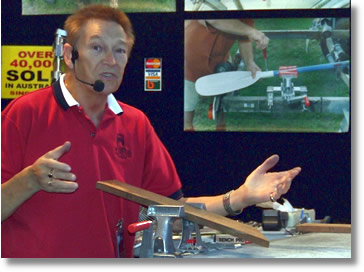 To contact OZ-Vice by Bench Pro use the details below: